SYNOPSIS
Câu chuyện không hoàn toàn thỏa mãn được người xem, nhưng bù lại bom tấn 200 triệu NDT mang tên The Sorcerer And The White Snake (Thanh Xà Bạch Xà) của điện ảnh Hoa ngữ năm nay đem tới sự mãn nhãn với những hình ảnh, kỹ xảo đẹp mắt được dàn dựng công phu.

Thanh Xà Bạch Xà lấy bối cảnh Trung Quốc cổ, nơi yêu tinh và ác quỷ có khả năng thâm nhập vào thế giới loài người mà không bị phát hiện. Pháp Hải (do Lý Liên Kiệt thủ vai) là một pháp sư tài ba cùng với người đồ đệ vụng về là Năng Nhẫn (Văn Chương) đang theo dấu một con quỷ dơi chuyên đi hút máu người. Hai thầy trò quyết tâm triệt hạ trước khi nó có thể tàn phá tại lễ hội đèn lồng sắp tới. Thật không may, Năng Nhẫn trong lúc giao chiến đã bị cắn vào cổ. Anh biến thành yêu quái và phải học cách chấp nhận số phận mới của mình.

Hứa Tiên là một thầy lang nghèo nhưng tốt bụng. Một lần trong khi đi hái thuốc, anh suýt chết đuối do bị Thanh Xà - một yêu tinh rắn xanh (Thái Trác Nghiên) nghịch ngợm trêu đùa. Trong khi đó, chị em với cô là Bạch Xà nghìn năm tuổi (Huỳnh Thánh Y) vốn đã cảm mến Hứa Tiên từ lâu, thấy vậy bèn lao xuống nước cứu anh. Họ gặp lại nhau tại lễ hội đèn lồng và bắt đầu một mối tình lãng mạn. Những tháng ngày hạnh phúc của đôi phu thê trẻ này kéo dài chẳng được bao lâu khi một ngày nọ Pháp Hải tìm được đến ngôi làng họ sinh sống và phát hiện ra thân phận của Bạch Xà.
INFo
http://www.imdb.com/title/tt1857913

------------------------------------------------------------------------------------------------------------------------------------




Thông tin:




------------------------------------------------------------------------------------------------------------------------------------

Tên:

The Sorcerer and the White Snake

Tên khác:

Bai She Chuan Shuo (China) (imdb display title, Mandarin title), It's Love (International) (working title, English title), Madame White Snake (International) (working title, English title)

Năm:

2011

Thời lượng:

100

Số vote:

1,122

Đánh giá:

5.7

Ngôn ngữ:

Mandarin

Quốc gia:

China, Hong Kong

Thể loại:

Action, Fantasy

Tag:

Đạo diễn:

Siu-Tung Ching

Kịch bản:

Sản xuất:

Po Chu Chui

Âm nhạc:

Mark Lui

------------------------------------------------------------------------------------------------------------------------------------




Sơ lược nội dung:




------------------------------------------------------------------------------------------------------------------------------------

.

Description: Action director Ching Siu-Tung helms this fantasy film based on an old Chinese legend about an herbalist who falls in love with a thousand-year-old White Snake disguised as a woman. Jet Li stars as a sorcerer who discovers her true identity and battles to save the man's soul.

Written by Overtorquer

------------------------------------------------------------------------------------------------------------------------------------




Diễn viên:




------------------------------------------------------------------------------------------------------------------------------------

. Jet Li vai

Abott Fahai

. Shengyi Huang vai

White Snake

. Raymond Lam vai

Xu Xian

. Charlene Choi vai

Green Snake

. Zhang Wen vai

Neng Ren

. Vivian Hsu vai

Snow Goblin

. Miriam Yeung Chin Wah vai

Rabbit Devil

. Kar-Ying Law vai

Mysterious Herbalist

. Suet Lam vai

Chicken Devil

. Chapman To vai

Toad Monster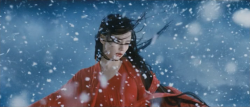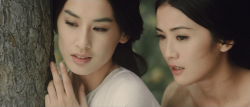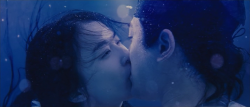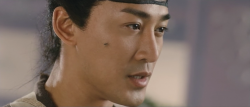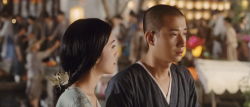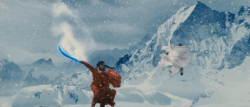 [ HOSTED: MU|FS|FSN|FJ|US|WU|FP ]
Download links
Filesonic
BUY ACCOUNT PREMIUM FILESONIC ==> CLICK HERE
Fileserve
Filejungle
Uploadstation
Megaupload
[HIDE-REPLY]
http://www.megaupload.com/?d=L2TM9RPF
http://www.megaupload.com/?d=EARMNENF
http://www.megaupload.com/?d=262HQ1DN
http://www.megaupload.com/?d=I5DBYK62
http://www.megaupload.com/?d=KV6V4OEA
http://www.megaupload.com/?d=CRI4MU4Y
http://www.megaupload.com/?d=NWWN6EE9
http://www.megaupload.com/?d=O2WGC7SA
http://www.megaupload.com/?d=GX5FJPMZ
http://www.megaupload.com/?d=XE2BJ254
[/HIDE-REPLY]
​